Interested in becoming a gestational surrogate in Maryland?
You have found the place for you with ARTparenting. If you'd like to learn more about becoming a surrogate and live in Maryland, or if you're an intended parent looking for more information about surrogacy — we're here to answer your questions.
Our location in Potomac, Maryland makes it easy for our Maryland surrogates to visit us in person — although meeting in the office is optional, we do encourage you to stop by.
Meryl B. Rosenberg, Esq., the founder of ARTparenting, has worked with hundreds of gestational surrogates and parents since 1993, many from Maryland. At ARTparenting, we handle every detail, from initial contact through the birth of the child.
For our surrogates in Maryland, there is no waiting to be matched. To make sure everyone feels comfortable with the entire process, we carefully consult with each surrogate and intended parent from the start to determine their priorities and preferences — and then make the best match possible. A core feature of our program is the focus we place on the matching process; each match is a mutual decision and a true partnership.
We understand one of the many decisions that go into becoming a gestational surrogate may be financial. The amount of any payments or ancillary expenses is based on multiple factors, including whether you are a repeat surrogate, the cost of health insurance as well as other required expenses. Please review our compensation matrix for details.
What makes ARTparenting unique?
For more than 25 years, ARTparenting has been helping form families in Maryland by bringing gestational surrogates and intended parents together with our surrogacy program.
Known for our compassion, ethics, and integrity — we are committed to guiding our surrogates and intended parents through every step of the journey from day one to the exciting day of delivery.
Meryl Rosenberg has earned a reputation as an innovator and leader in the field of reproductive law. She volunteers to help further the education, development, and regulation of assisted reproduction.
Hands-on guidance and a personal approach ensure every gestational surrogate gets the information, support, and care she needs throughout the surrogacy process.
How our surrogacy program works
A gestational surrogate carries a child conceived through IVF using an egg from a donor or the intended mother. This means the child will not be genetically related to the gestational surrogate.
Basic requirements for becoming a gestational surrogate:
Financially stable

Has the desire to help others form a family

Must be between the ages of 21 and 44

Given birth to at least one child

Healthy, non-smoker
Please review additional requirements.
Find out if you qualify and get your questions answered. Please fill out our inquiry form.

Is becoming a surrogate right for you?
If you're thinking about helping another family by becoming a gestational surrogate, you're a capable and compassionate individual. A willingness to help another person, couple or family to become parents is profound. For help with your decision, read our blog post, "Becoming a Surrogate: Is it Right for Me?"
We know that raising children is one of the greatest joys in life, and it's why ARTparenting is devoted to building families through surrogacy.
Helping others to build a family is one of the greatest gifts anyone can offer. We are grateful for your interest.
If you are looking to participate in a surrogacy program in Maryland, we would like to hear from you. To find out if you qualify, please fill out our short Surrogate Inquiry Form.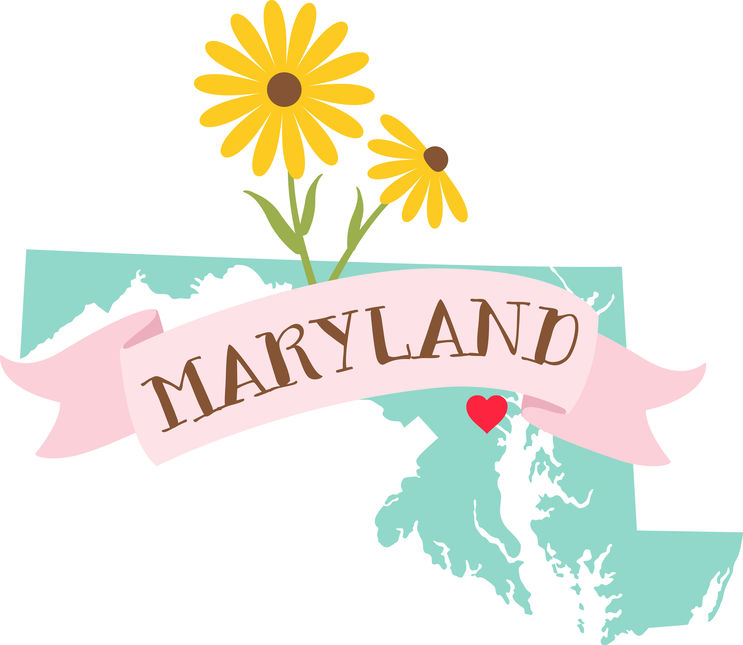 Surrogacy Laws in the state of Maryland
ARTparenting has been working with Maryland gestational surrogates since 1993.
Although visiting our office is not required, our location in Potomac is a bonus for surrogates and intended parents living throughout Maryland — and provides greater opportunity to be physically present during the journey.
Maryland is considered a surrogacy-friendly state. There are no current statutes governing surrogacy in Maryland; however, there is long-standing legal precedent that recognizes the intended parent(s) as the legal parent(s) through a "pre-birth order" process.
Maryland courts generally have found that as long as there is a sufficient connection to Maryland, including the gestational surrogate living there and/or intended parents residing there, they have jurisdiction over the case.
Surrogacy laws vary from state to state. We understand this can be confusing, so please contact us to find out more or call Meryl at (301) 217-0074.